ACCELERATING TEXAS INNOVATION, COMPETITIVENESS, AND JOBS GROWTH
The Texas Foundation for Innovative Communities (TFIC) is an independent, non-partisan organization focused on identifying, advancing, and deploying the world's best practices and policies for strategic economic growth, focused on high-performance innovation ecosystems.
Economic growth is the most powerful tool for reducing poverty, reducing income inequality, and ensuring a future of shared prosperity.
Innovation is the primary currency of economic growth, and while the contributions of heroic entrepreneurs and pioneering companies are important, economically relevant innovation — on a regional scale — is mostly the product of robust and efficient innovation ecosystems.
Such ecosystems allow individuals and firms to multiply their productivity enormously due to the rich array of assets and relationships, supported by resources for facilitated navigation.  Among industrialized nations, the ability of each region to swiftly create new ideas and transform those ideas into high growth companies is the key determinant of regional wealth creation.
TFIC identifies leading research into this phenomenon, contributes original research and methodologies, and produces demonstration projects to enhance the effectiveness of designed innovation ecosystems.
Leadership
Pike Powers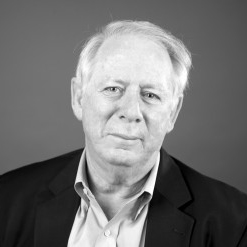 Pike Powers is the Chairman of the Board of the Texas Foundation for Innovative Communities and the chairman of the Texas Technology Initiative – a culmination of activities beginning with his role in bringing both MCC and Sematech to Texas in the 1980's. As the former partner-in-charge of Fulbright & Jaworski L.L.P.'s Austin office, Pike has provided unique civic, political, and technical leadership to several statewide projects, institutions and entrepreneurial firms. It was during his tenure as executive assistant to Governor Mark White in 1983 that Pike began the planning and organizational tactics for attracting two of the nations's most ambitious projects around global competitiveness in electronics. Pike has chaired or served on the board of numerous civic and economic development initiatives in Austin and the State including as Vice Chairman of the Governor's Science and Biotechnology Council in 2002. He is widely viewed as one of the senior voices on technology development and as the designer of important legislative and public policy solutions resulting in new enterprise and corporate models for attracting and retaining technology-based activities.
Mitch Jacobson – Board of Directors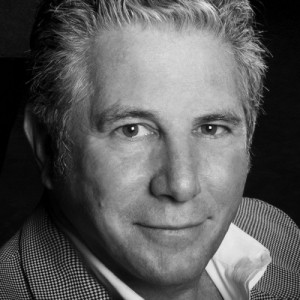 Mitch Jacobson is Co-Director of ATI's Clean Energy Incubator. For 10 years prior to joining ATI he invested in and worked with emerging technology companies as a limited partner, board member and consultant with the Angel Investment Group, Eyes of Texas Partners, LLC. Prior to that, Mitch held a variety of executive positions which included Tech Data Corporation in Clearwater, FL and Dell, Inc.
Tracy LaQuey Parker – Board of Directors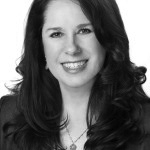 Tracy LaQuey Parker is the Senior Vice President of Business Development for Parker Solutions Group.  She is a member of several boards including the Texas Tribune, the University of Texas College of Natural Sciences Advisory Council, the Texas Foundation for Innovative Communities and Commissioner on the Austin Community Technology and Telecommunications Commission. She serves on the development committee for the Austin Film Society and is the alumni liaison for the  Texas Lyceum, a statewide non-profit, non-partisan leadership organization.  Prior to her current position she was Director of The UTeach Institute at The University of Texas at Austin, which she founded in 2006 to replicate the nationally recognized UTeach math and science teacher preparation program that began at UT in 1997. In eight years, the Institute has replicated UTeach at 40 universities in the U.S.
Prior to her successful tenure with the UTeach Institute, Tracy worked in the Chief Technology Office of Cisco Systems where she founded Cisco's Worldwide Education focus and Cisco's Advanced Internet Initiatives team in the early 1990's. She also founded a research and development imprint of the Chief Technology Office, partnering with Addison-Wesley. Additionally, she managed Cisco's participation in worldwide K–12 educational Internet programs including the Global Schoolhouse Project, and she initiated Cisco's extensive participation in various Internet Society activities internationally. During this time she participated in the Federation of American Research Networks (FARNET), serving as Treasurer, and the Internet Engineering Task Force (IETF), serving as chair of several working groups.   In addition to conference papers, journal and magazine articles, Ms. LaQuey Parker is the author of two best-selling books, The User's Directory of Computer Networks (Digital Press) and The Internet Companion: A Beginner's Guide to Global Networking (Addison-Wesley). The Internet Companion was the first trade book on the Internet, published in 1992, and featured a foreword by Vice President Al Gore.
Dr. Nolan Perez – Board of Directors, Ex Officio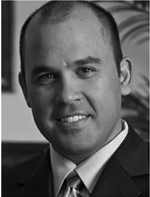 Nolan Perez, M.D., Harlingen, Texas, was appointed to two-year term on The University of Texas System Board of Regents to end on February 1, 2021 by Governor Greg Abbott in March 2019 and was confirmed by the Texas Senate on April 10, 2019.
Dr. Perez served in the U.S. Navy as a Medical Corps Officer and received the Navy Commendation and Navy Achievement Medals.
Dr. Perez is a member of The University of Texas System Chancellor's Council Executive Committee; The University of Texas at Austin Development Board; The University of Texas Rio Grande Valley Development Board Executive Committee; Rio Grande Valley Angel Network; Medical Director for Platinum Surgery Center; and an Expert Panelist and Chart Monitor for the Texas Medical Board. He also serves as Director at Lone Star National Bank and is a Trustee for the Harlingen Consolidated Independent School District and is the current President of the board.
Dr. Perez has formerly served on many other local and statewide councils, foundations, and boards including The University of Texas Foundation, Inc. Board; The University of Texas College of Education Foundation Advisory Council; Educate Texas Committee; The Texas Lyceum, FIRST in Texas Foundation; Humanities Texas Board; Texas Foundation for Innovative Communities Board; The University of Texas Rio Grande Valley Football Feasibility Committee; and Harlingen School of Health Professions Advisory Committee. He is also former Chairman for the Texas Woman's University Board of Regents, and a former member of the clinical faculty at The University of Texas Rio Grande Valley's School of Medicine.
He earned a Bachelor of Arts from The University of Texas at Austin and a Medical Doctorate from The University of Texas Health Science Center at San Antonio. He is board certified in Gastroenterology and is a Fellow of the American College of Physicians and American College of Gastroenterology.
Larry Peterson – Executive Director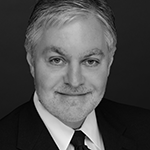 Larry Peterson is an investor and serial entrepreneur with two successful exits, and has founded, co-founded or chaired numerous innovation and entrepreneurial initiatives in and around Texas.
He is co-founder, MassChallenge Texas, the world's largest tech accelerator, and  Innovation Policy advisor and member, Texas 2050 state economic umbrella group.   He is current Chair, UTeach, the leading national model STEM teacher preparation program active at 44 universities in 22 states.  He is also former Chair, Texas Lyceum state leadership association, and current co-Chair of the Texas Lyceum Advisory and Development Council.
He was a founding member of the original New Mexico Technology Research Corridor (TRC) organization, encompassing $6 billion in annual research expenditures; co-chair of the Texas Software and Wireless Technology Cluster initiative, and an original member of the Texas Technology Working Initiatives Group (TWIG) chaired by Dr. George Kozmetsky, and chaired the El Paso Mayor's Economic Advisory Council for eight years, launching the regional venture competition, tech accelerator, angel investment group, software association, and entrepreneur's council, along with numerous other initiatives and organizations.
Under Mr. Peterson's leadership, the Texas Foundation for Innovative Communities has developed a framework for high-performance regional economic growth, based on work with Dr. George Kozmetsky (often credited as the principal architect of the Austin "technopolis" model) and Chairman Pike Powers.   During this time, the Foundation has achieved creation of an innovation ecosystem reference model; demonstration of a low-cost model to greatly extend Texas research funding; development of methodology to identify Texas' differentiated research strengths; management of the most active region (Central Texas, accounting for more than half of all statewide metrics) of the Emerging Technology Fund (ETF) for the Office of the Governor; creation and management of the Texas Association of Research Parks and Incubators (TARPI); and recruitment and co-founding of MassChallenge Texas, the world's largest tech accelerator.  TFIC also provides advisory support to numerous organizations in Texas and around the world regarding development of innovation ecosystems, research parks and innovation districts. Mr. Peterson is a frequent speaker on topics of innovation, entrepreneurship, venture capital, and the design of innovation districts and research parks.